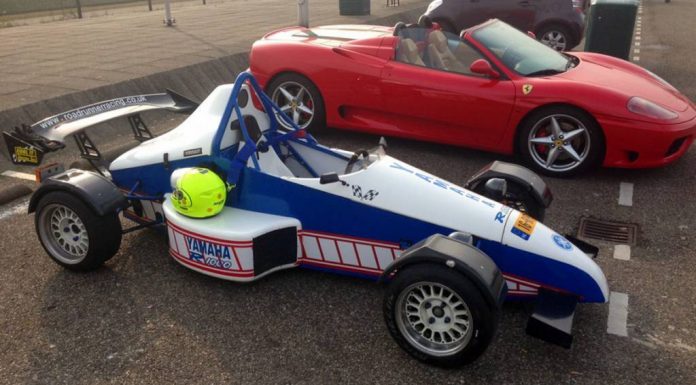 Last week, a group of automotive enthusiasts recently went out for an awesome cruise in a red Ferrari 360 Spider and the very rare Roadrunner R1, Formula 3 inspired sports car and the whole thing was captured on a set of GoPro cameras for our viewing pleasure!
The little Roadrunner R1 is a stripped down track day very similar to the Ariel Atom with it featuring no windscreen or doors, an open-wheeled configuration and a very small yet potent four-cylinder engine.
As a matter of fact, the Roadrunner R1 borrows the 1-liter engine from the Yamaha R1 superbike pumping out 180hp revving all the way to 13,500rpm. Combine this with the Roadrunner R1's light overall weight of just 380kg and this little track oriented sports car really gives the more powerful Ferrari 360 Spider a run for its money!