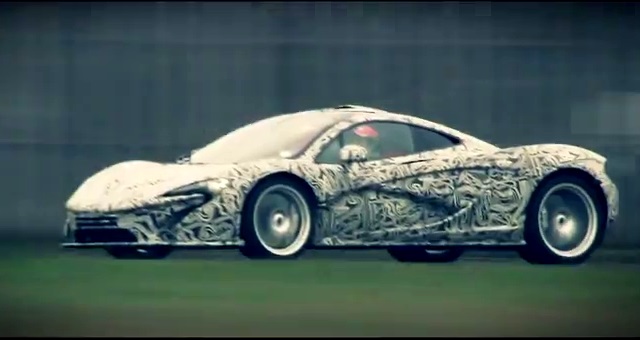 The McLaren P1 has finally hit the Top Gear track according to the latest video posted by McLaren Automotive. The funny commentary of Jeremy Clarkson is replaced by the high revving engine of the McLaren P1 as it goes round corners, and who gets to drive it? It's none other than McLaren F1 driver Sergio "Checo" Perez.
Checo admits, this is the closest he has come to an F1 Car with a road car, the feeling is all F1 inspired, he even says that while bringing the McLaren P1 to a stop, it feels like he is braking a Formula 1 car. Amazing isn't it? Blame the excitement on the mid-mounted 3.8-litre twin-turbo V8 petrol engine fitted with two turbochargers and an electric motor. Together, this produces 916ps (903bhp) and a maximum torque figure of 900Nm.
Also check out our live photos of the McLaren P1 from our Geneva Motor Show coverage!