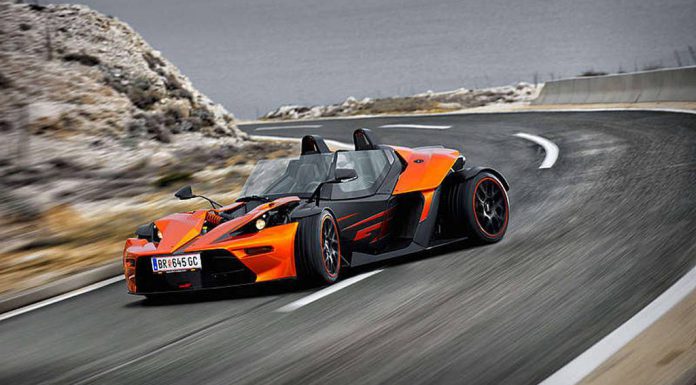 After officially previewing the KTM X-Bow GT at the Geneva Motor Show 2013, KTM has finally released the official details for its first windscreen and door-equipped track day sports car.
Unsurprisingly, the KTM X-Bow GT includes many of the specifications seen on previous KTM X-Bow's including the sports car carbon fiber monocoque, Recardo sports seats, an Audi switchgear and four point safety belts.
Under the hood, the KTM X-Bow GT features Audi's turbocharged 2.0-liter four-cylinder unit delivering an impressive 281hp and 309lb-ft of torque. When combined with a light curb weight of just 1,867 pounds, the KTM X-Bow GT can sprint to 100km/h in just 4.1 seconds and onto a claimed top speed of 143 mph.
When fitted with the stock road tires, which measure 205/40 R 17 at the front and 255/35 R18 at the rear, the KTM X-Bow GT can pull 1.5g of lateral acceleration.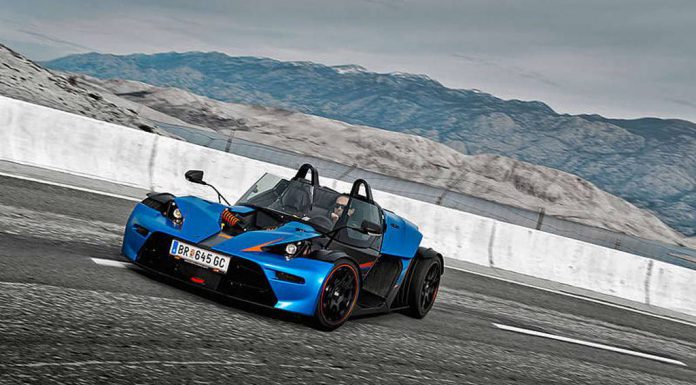 All this power is sent to the rear wheels via a traditional six-speed manual transmission and mechanical limited-slip differential.
[Via Motor Authority]