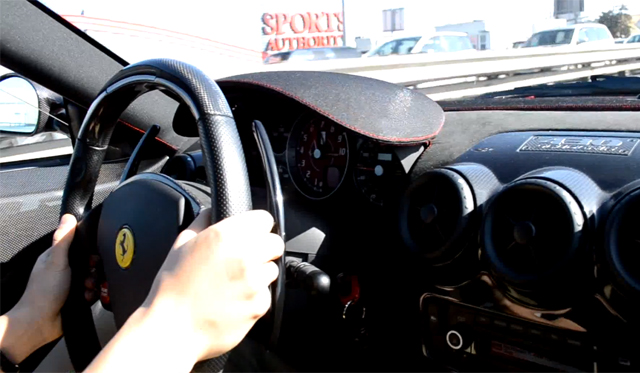 Even though the Ferrari 458 Italia may be faster, the Ferrari 430 Scuderia remains the most extreme eight-cylinder model produced by the Italian manufacturer and Lamborghinisown on YouTube was recently lucky enough to go for a ride in the stripped down road racer.
The following video was shot in the U.S. and includes some brutal accelerations from the 4.3-liter V8-powered Ferrari 430 Scuderia and the earth-shatteringly loud exhaust note can be heard beautifully.
As a quick refresher, the Ferrari 430 Scuderia features an uprated version of the F430's 4.3-liter V8 engine and produces 508hp at 8,500rpm while also weighing 100kg less than the standard car.