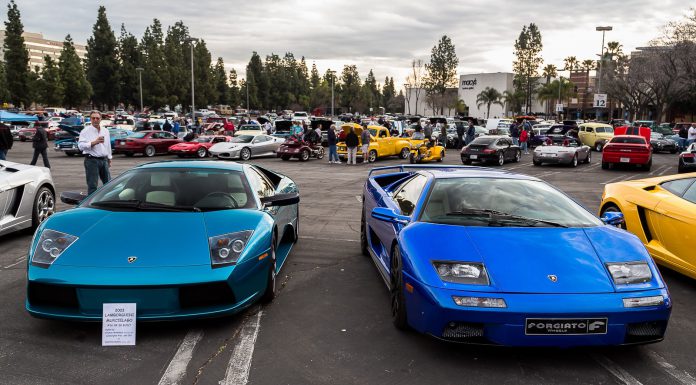 Supercar Sunday is a weekly event that brings together automotive heads showcasing the various cars they own. It was founded and organized by Dustin Troyan. Many of us know Dustin from the Motor4toys Charitable Foundation, presented and sponsored by The Auto Gallery. It's an event, similar to the Cars and Coffee events. This one brings together celebrities, community members and even tourists from all over the world just for this particular day.
The recent even was attended by automotive photographer Effspot Photography who specializes in Premiere SoCal exotic car spotting. His shots are not new to our front page and this time around he showcases the best of Supercar Sunday whose theme was Lamborghini Day.
Lamborghini is of course celebrating its 50th anniversary. Cars range from the Lamborghini Miura SV, Lamborghini Gallardo, Lamborghini Gallardo STS, Lamborghini Diablo and even the Lamborghini Aventador. The gallery speaks for itself!