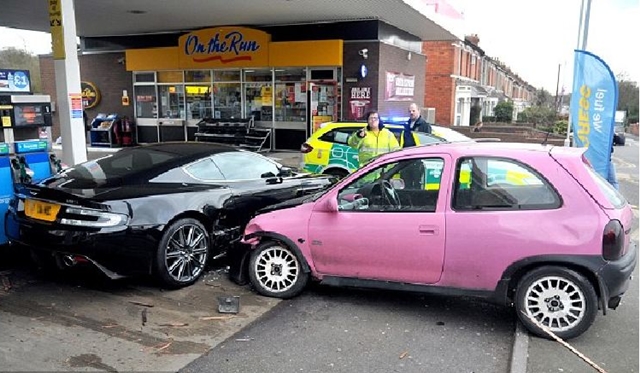 During the week, a pink Vauxhall Corsa crashed straight into a beautiful black Aston Martin DBS in Swindon, UK. The driver of the Vauxhall Corsa lost control on the round-about, then crashed into the expensive Aston Martin DBS that was parked in the petrol station. The damage looks repairable, although the bill will probably be substantial!
The owner of the wrecked Aston Martin DBS said: "That will be a write-off. They won't fix that. I was filling up and then I saw the car coming towards me. My car moved into the pump and bumped the pump off."
The Aston Martin DBS features a 5.9 liter V12 engine pumping out 517hp.