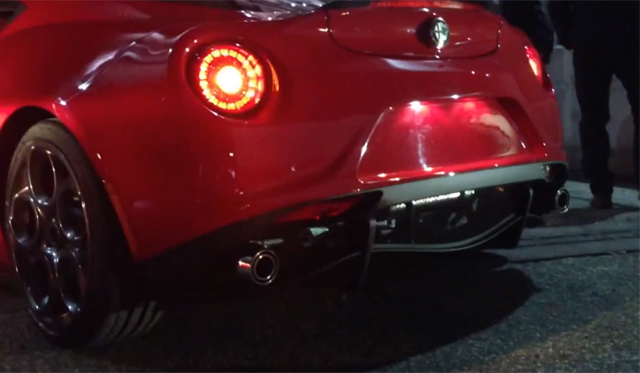 The production ready Alfa Romeo 4C has finally been heard revving for the very first time and it was definitely worth the wait!
The following video was shot by OmniAuto and shows a red Alfa Romeo 4C being started up and revving as well as being driven slowly.
And even though all the action happens while the car stationary, the hype surrounding the Alfa Romeo 4C has finally turned out to be all worth it, thanks to the great exhaust note produced by the car's 1.75-liter turbocharged four-cylinder engine which manages to pump out 236hp.