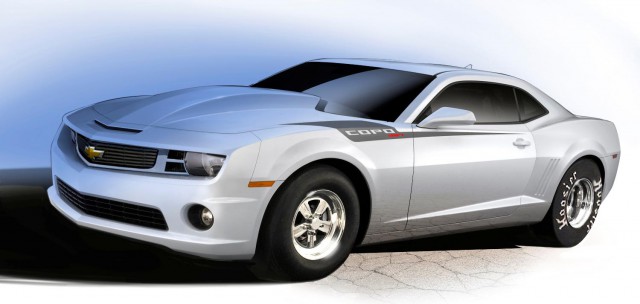 Chevrolet has announced that only 69 of the 2013 COPO Camaro factory drag-racing cars will be made, a number similar to 2012. The customers who will receive these cars will be identified starting Monday, March 11. The SEMA 2012 saw the debut of a convertible COPO Camaro, one of two made for 2012 which later sold at an auction for $400,000.
Just a small recap of the history behind these COPO Camaros. You can't mention COPO without mentioning Yenko, this is because Yenko Camaros resulted to the COPO Camaros. Don Yenko's Camaros were equipped with a 427ci L-72 engine developing 423hp but were not allowed to race for Chevrolet on the drag strip, so Chevrolet came up with the COPO Camaro with the same engine and allowed to race on the strip.
Now you can imagine how Camaro enthusiasts must value them. The starting price for the 2013 COPO Camaro is $86,000. Racers must make their purchase intentions known by signing up on the COPO Camaro Mailing List at chevroletperformance.com by Thursday, March 7.
Engine options for the 2013 COPO Camaros include a 350-cubic-inch engine rated at 325 horsepower, a 396-cubic-inch engine rated at 375 horsepower and a 427-cubic-inch engine rated at 425 horsepower. Additional features include the "heritage" grille and standard-production (non-HID) headlamps and five exterior colors namely Black, Summit White, Victory Red, Silver Ice Metallic and Ashen Gray Metallic.
The purchase process involves a pool of potential customers identified via the COPO Camaro Mailing List which is randomized by a third-party organization and a Chevrolet representative then contacts them from the Central Office, starting March 11. The COPO Camaro is sold without a vehicle identification number and cannot be registered for highway use.