As with previous years, the Geneva Motor Show 2013 was an excellent event for the luxury tuning scene. As we've seen before, Mansory came with an extremely strong display, every car was a show stopper. We also saw strong displays from Hamann, RUF and many others.
Below is our roundup of the top five tuning cars at the Geneva Motor Show 2013.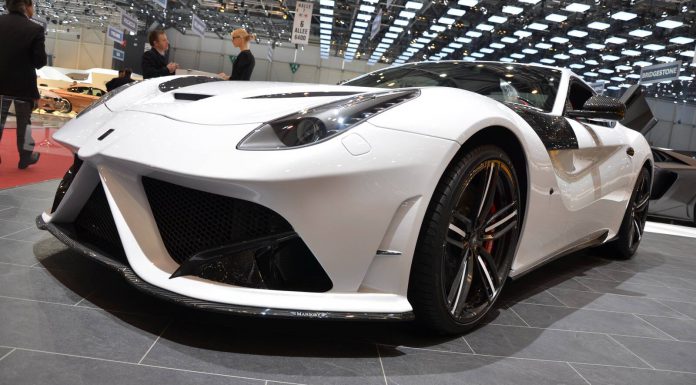 The Mansory F12 Stallone deserves the number 1 spot simply for the turn around time! It took the German tuners an extremely small amount of time to dramatically change the Ferrari F12 Berlinetta. A lot of work has gone into this product.
The Mansory F12 Stallone gains a set of high-quality body parts. The engineers and designers used carbon fibre replacements for the entire front end, with a new bonnet design and a downforce-generating front spoiler with special air intakes. New side skirts have been fitted along with a new rear end, a discreet rear wing and an integrated diffuser.
The Mansory F12 Stallone receives a performance boost too. Through a modified ECU and a sports exhaust system ,an extra 35hp is available. This means the 6.0 litre twelve cylinder engine increases from 740 to 775 hp. Torque is now 725Nm, with is an addition of 35Nm.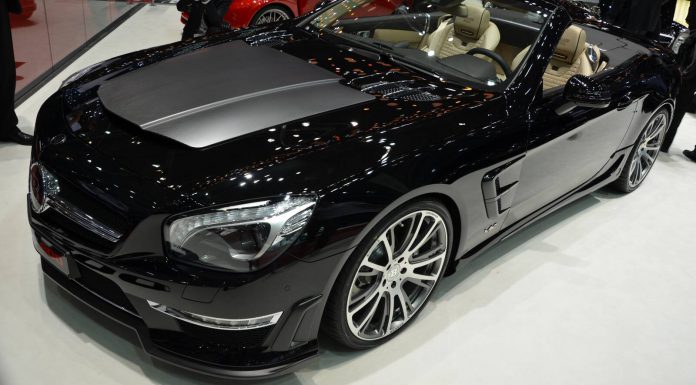 The Brabus 800 Roadster is exactly what you would expect from Brabus. A brutal engine with wrapped in brutal packaging. Based on the Mercedes-Benz SL 65 AMG, it features plenty of dry carbon fibre.
The two-seater is powered by a 12-cylinder Biturbo engine uprated to Brabus T65 RS specification. It produces 800hp and a peak torque of 1,420Nm. Performance from zero to 100km/h is now 3.7 seconds, to 100km/h takes just 9.8 seconds and top speed has been limited to 350km/h (217 mph).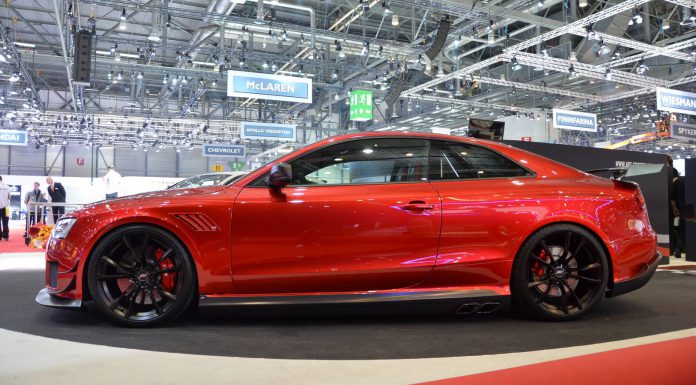 We could nominate the ABT RS5-R simply for having the most incredible side exit exhaust conversion in the world. Yet the ABT RS5-R also has substance. ABT fitted a new front bumper, front flicks, ABT side vents, side skirts, a new front bonnet with air vents, a rear spoiler and a new set of rear view mirrors.
The ABT RS5-R gets 470hp, a modest increase over the standard figure. Yet the idea was to create a German touring car for the road. ABT definitely succeeded!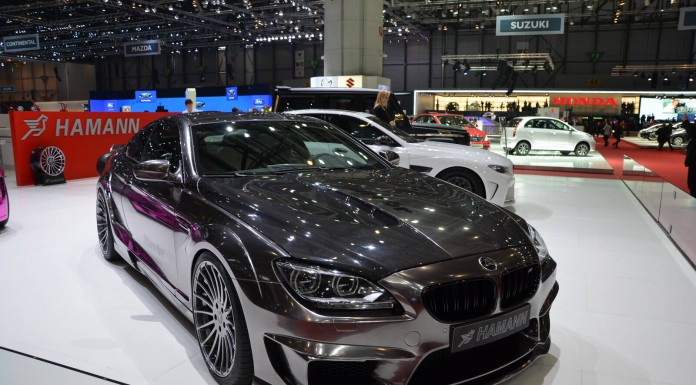 Hamann presented one of the first tuned BMW M6. It features a bunch of body enhancements together with performance upgrades and an eye-catching wrap.
The Hamann Mirr6r BMW M6 is completely distinct from the standard BMW M6. It sports wider wings, a new set of side skirts, extra air intakes, a new rear spoiler and an integrated carbon Venturi diffuser. Together with the carbon rear spoiler, the diffuser ensures optimal air flow. The diffuser incorporates two stainless steel tailpipes on the left and right-hand side.
5) FAB Design Terso 12C Spider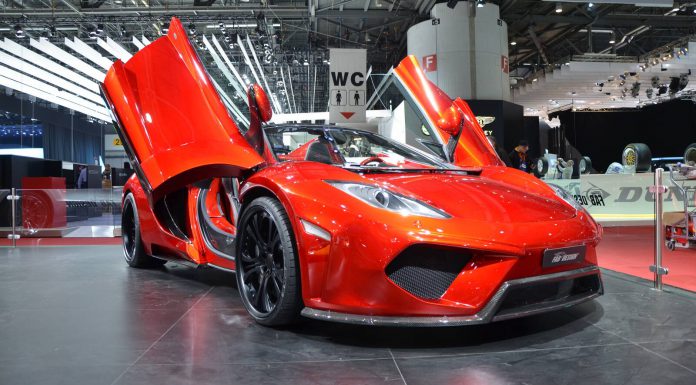 We love the McLaren 12C Spider. For us, it is the absolute definition of the supercar. With that in mind, we were on the prowl for a tuning car that adds to the package. The FAB Design Terso 12C Spider does just that.
The FAB Design McLaren package has been extremely popular in the Far and Middle East with a fair few already on the streets. The car at Geneva is number 007 of that production run.
Honourable mentions:
Honourable mentions must also go to Mansory for the Mansory Carbonado. A carbon fibre, stealth jet fighter styled Lamborghini Aventador. The Mansory Gronos is also an incredible machine. A tasteful 840hp Mercedes-Benz G63 AMG with an outlandish colour scheme! Elsewhere, the Startech Range Rover really captured our attention. We also hope to see the Carlsson SLK 340 Race later on in the year!