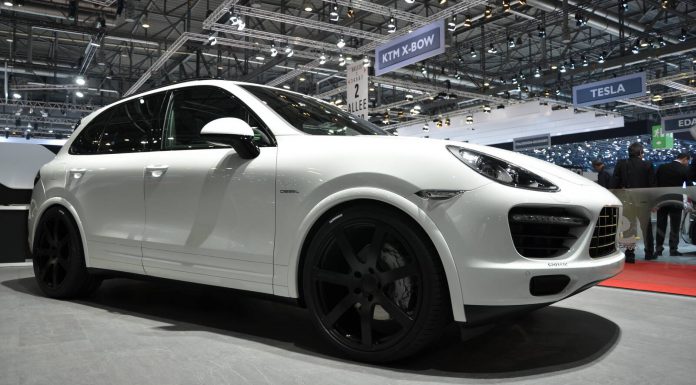 Sportec had their modified Porsche Cayenne Diesel S on display at the Geneva Motor Show 2013. The Swiss tuning company kept the modifications quiet until the very last moment. With all the excitement elsewhere, it would have been easy to miss. We sent a photographer to take a look at the subtle yet attractive package!
For the Porsche Cayenne S, Sportec added a subtle set of changes. Most noticeable is the 22 inch Sportec Mono/7 forged rims. To complete the agressive stance, Sportec added a lowering module. This brings the Sportec Cayenne Diesel S 35mm closer to the ground.
The Sportec SP 420 Diesel tuning kit adds 40hp to the Cayenne Diesel S, boosting power to 420hp and 1,000Nm of torque.