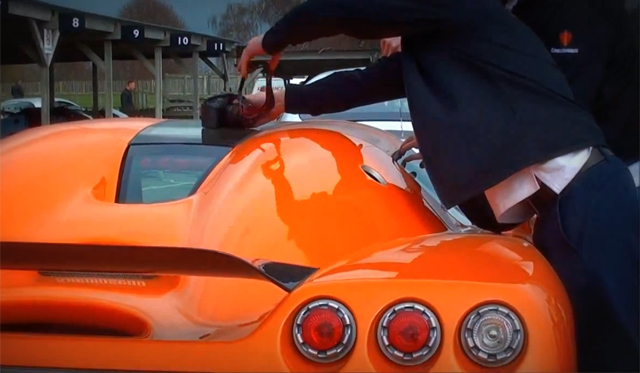 At a recent supercar event in the U.K, one Koenigsegg CCR owner was left red faced after locking his keys to the Swedish supercar inside the car and Munch997 was on hand to capture it all on film!
Apparently the car automatically locked itself with the keys still inside which left the owner with just one choice. He recruited the help of a few tool-handy enthusiasts, who managed to thread a piece of wire in between the side window and the roof.
After a few tense minutes the wire was bent into a hook shape which then hoisted the keys up to the roof where they were swiftly removed from the car!