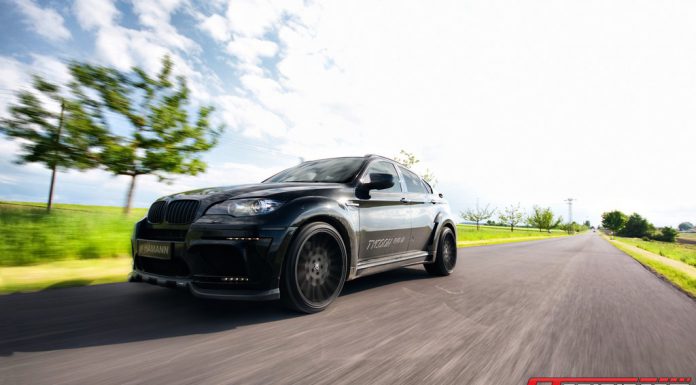 The BMW M-range of SUVs have always been controversal ever since their inception. A mix of high horsepower and even higher center of gravity irked many people the wrong way; and for good reason.
http://www.youtube.com/watch?v=MunBEvnLgYs
While BMWs M-division expanded into more and more of its model range, and while eyebrows continued to raise, tuning companies like Hamann saw the opportunity and capitalized. And thus we get fantasticly bonkers SUVs like the X6 M based Hamann Tycoon. After a ECU tune, the Tycoon manages to squeeze over 100 extra horsepower out of the original car. However, acccording to the gentleman who uploaded the video, this Tycoon stands tall at just over 900hp — 906 to be exact. That is a massive amount of fun to have so close to ones right foot. Let's hope there is a gas station every 5 miles.
This particular Hamann Tycoon hails from Romania, a place not necessarily known for its wildly tuned automobiles. Which makes this sighting all the more intriguing.
Check out the video above and tell us what you think. Is the Hamann Tycoon cool or not?