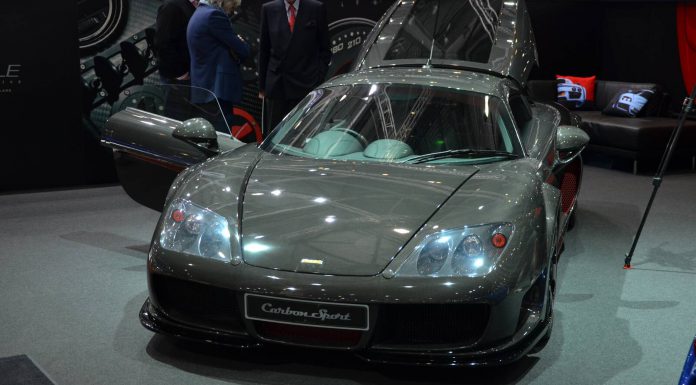 Noble had a display at the Geneva Motor Show 2013. They displayed the Noble M600 in a naked carbon fibre body and with a stunning blue design with white wheels.
The Noble M600 gets a 4.4 liter V8 engine, coupled to a pair of turbochargers. Noble is offering three different versions, starting at 450bhp up to 550bhp and ending with the top-model having 650 horses under the hood. Sprint time from standstill to 100km/h (62mph) will be done in just 3.0 flat and the sprint will continue up to topspeed of 360km/h (225mph).
Inside, the driver gets a lot of carbon fiber with plenty of satellite navigation, Alcantara and leather refinements.