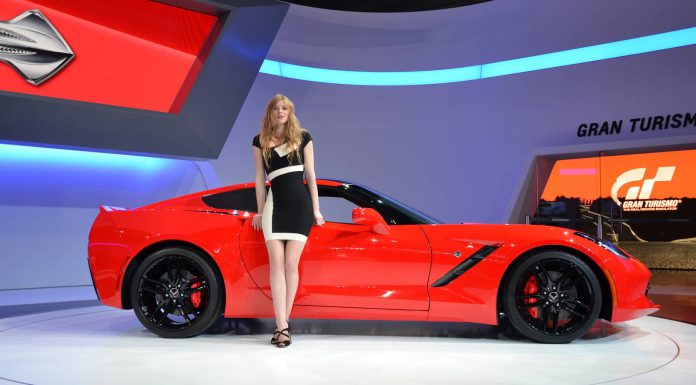 Chevrolet decided to bring the Chevrolet Corvette Stingray to the Geneva Motor Show 2013. The Chevrolet Corvette Stingray saw its debut at the Detroit Motor Show earlier this year. The first example has already been sold for the lofty price of $1.4 million. We've even seen the very first crashed example. Now we get the confirmation that Chevrolet will sell their new flagship to the European market too. We sent a photographer to take a look!
The new Corvette is the most powerful base Chevrolet Corvette ever produced. It features a new generation LT1 GM V8 engine producing around 450hp. It is able to launch to 100km/h in under four seconds, pull over 1G when cornering and stop from 100km/h in a similar time to the Z06 Corvette.
Chevrolet believes that the seventh-generation Corvette, or C7, is so extraordinary and such a jump in technology over all previous Corvette's, that it has named it the Chevrolet Corvette Stingray after the legendary Stingray from the 1960's.
To top off the impressive engine, the Chevrolet Corvette Stingray also makes use of a seven-speed TREMEC manual transmission with Active Rev Matching. As the name suggests, Active Rev Matching helps the driver perform the perfect up-shift no matter their experience level. For those who prefer to relax when driving, it is also available with a six-speed paddle-shift automatic transmission.
Take a look at the gallery above and if you want further information on the Chevrolet Corvette Stingray, click through the embeded link.