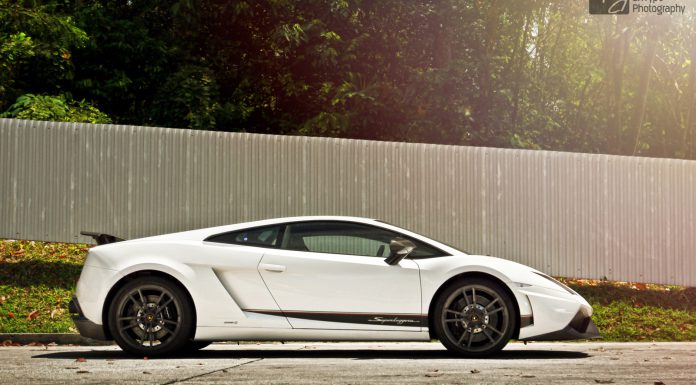 Our latest Photo Of The Day comes courtesy of anType Photography and is of a stunning white, Lamborghini Gallardo LP570-4 Superleggera which was captured in Malaysia.
Prior to the release of the Lamborghini Gallardo LP570-4 Super Trofeo Stradale and Blancpain Editions, the Superleggera was the most extreme and track-oriented version of the Gallardo.
As a result, the car features a slightly uprated 5.2-liter V10 engine now producing 562hp which can rocket the car to 62mph in just 3.4 seconds and onto a top speed of 201mph.