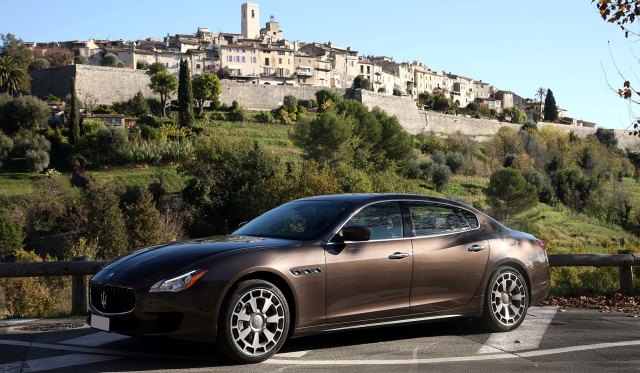 We recently showed you the 1200 watts sound system Sonus Faber made for the Pagani Huayra. In a similar situation, Italian car maker Maserati has revealed a 1280 watts sound system for the new Maserati Quattroporte made by sound specialists Bowers & Wilkins.
It features 15 speakers distributed across the dashboard, doors and rear shelf, and has a 1,280 Watt amplifier that sets new standards in in-car entertainment. The in-depth studies on sound source layout and the configuration of the Quantum Logic Surround system deliver a level of sound realism never previously heard inside a car. This is achieved by recognition of the various elements in an audio track: the musical instruments, voice and internal reverb are separated and processed to provide a crystal-clear sound with the best possible definition.
Don't be mistaken, the new sound system does not interfere with the brutal sound from the V8 or V6 powered Quattroporte, as the video reveals, once the audio system is on, the driver is immersed into an orchestra of music surround but the outside is left to the wrath of the brutal sound from the V8 engine!