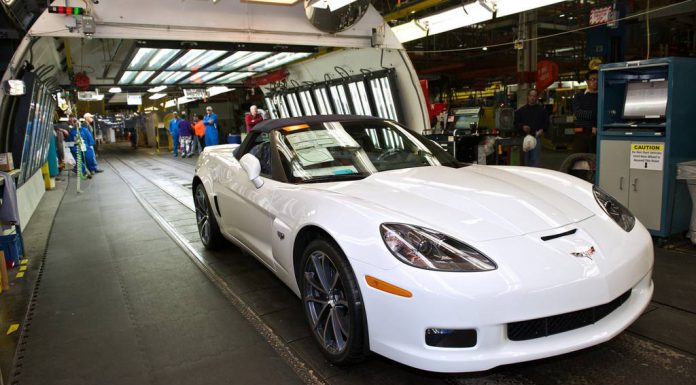 After 9 years of production, the final six-generation Chevrolet Corvette finally rolled off Chevrolet's production line at 8:04 am on February 28th.
Since the inception of the Corvette C6 in 2005, a total of 215,100 units have been produced and the final car to roll of the production line was the very special Corvette 427 Convertible Collector Edition completed with the 60th Anniversary design package.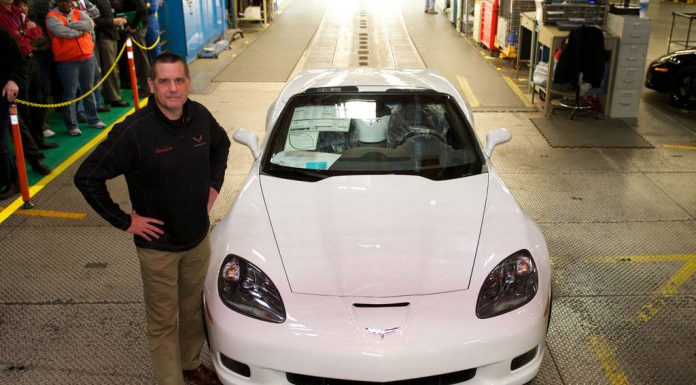 Just like the 2015,099 Corvette C6's that went before it, this final car was pumped out of the Bowling Green Assembly Plant and less than 30 minutes after the car was completed, Chevrolet had people in the facility tearing down the hold Corvette C6 infrastructure in place of the new production facility for the 2014 model.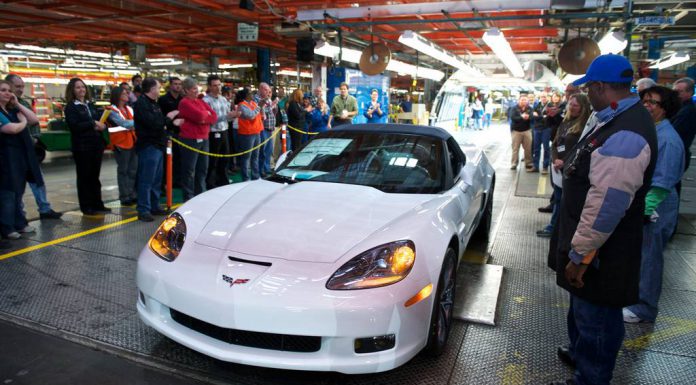 Chevrolet has employed the help of 120 workers to complete the transformation in just four weeks, and by March 25, all employees will return to work and begin learning "the entirely new process required to build the Stingray".