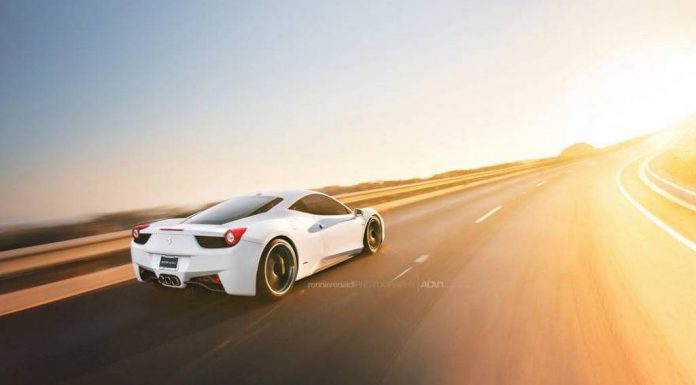 The Ferrari 458 Italia has been praised so much since its public release in 2009 that one could be excused for calling it the best all-round supercar currently on the market. However, the one point where the Ferrari 458 Italia seems to let down its owners is in the wheel department.
As a result, the Ferrari 458 Italia has quickly become the most popular car ADV.1 Wheels fits their aftermarket alloys to, and the following white 458 rolling on ADV05TS wheels courtesy of Acute Performance is no different.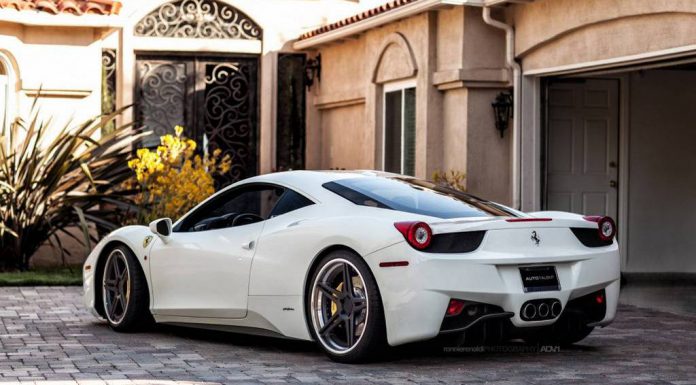 These five spoke matte black wheels fit the Ferrari 458 Italia beautifully and feature a near chrome outer rim.