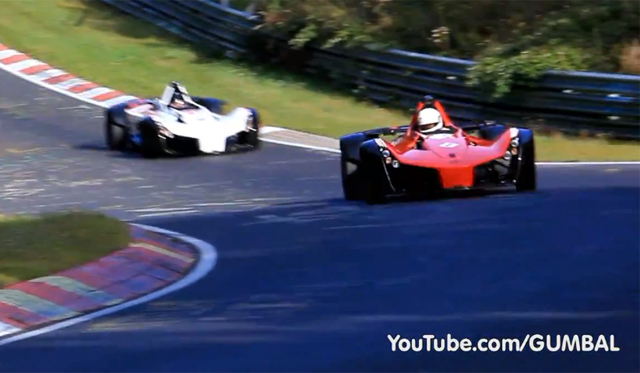 While at a recent trip to the Nurburgring in Germany, GUMBAL on YouTube managed to film two stunning BAC Mono's being driven on the famous race track.
In a world where track-day toys seem to increase in popularity by the day, the BAC Mono is actually like no other affordable racer currently on the market, as its single seat design allows the driver to sit in the middle of the car just like any real open-wheeled racecar.
Powering the BAC Mono is a 2.3-liter four-cylinder engine pumping out 285hp. This Cosworth produced engine is then mated to a six-speed Hewland transmission driving the rear wheels and capable of changing gears in just 35 milliseconds. As a result of this and the fact that the BAC Mono weighs just 540kg, the car can sprint to 100km/h in 2.8 seconds and reach a top speed of 274km/h.