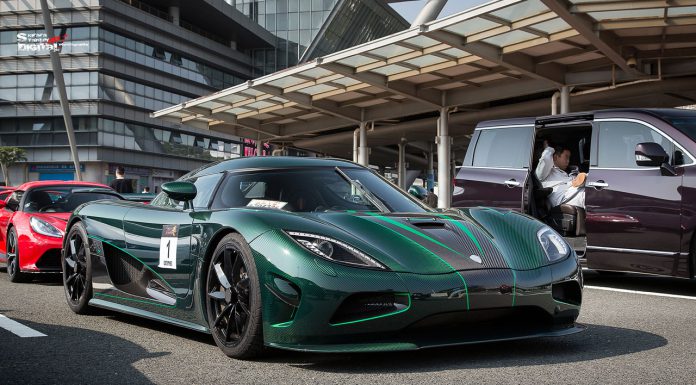 The following green Koenigsegg Agera S was recently spotted on the street in an unknown Asian location and even though we don't know precise details about this particular unit, we do know it featured prominently throughout the Inside Koenigsegg YouTube web-series and sits just below the Agera R in Koenigsegg's line-up.
It's believed that only one Koenigsegg Agera S has been made so far and that the car was developed specifically for countries where E85 biofuel is not readily available.
If you are the owner of this photograph, get in contact with us and we'll be sure to credit you!