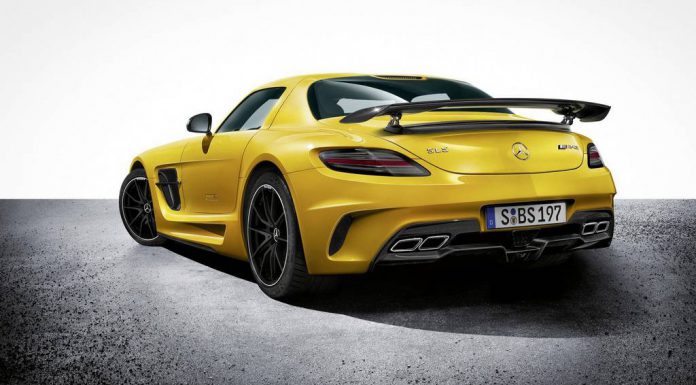 After being debuted late last year, Mercedes-Benz has finally announced that the 2013 Mercedes-Benz SLS AMG Black Series will hit dealerships in June with a hefty yet fair price tag of €249,000 in Germany.
This price tag marks a dramatic increase over the €180,000 cost of the regular Mercedes-Benz SLS AMG, but it only takes one quick glance at the spec sheet and official photos of the car to understand what such a premium gets you.
Mercedes-Benz has described the Mercedes-Benz SLS AMG Black Series is a street-legal SLS AMG GT3 with the car featuring a selection of more aggressive body panels, including new bumpers, side skirts, rear diffuser, fixed rear wing and even wider wheel arches.
Under the hood, the SLS AMG Black Series pumps out an impressive 622hp and 468lb-ft of torque from its revised 6.2-liter V8 engine and is capable of reaching 100km/h in just 3.6 seconds before continuing onto a top speed of 315km/h.