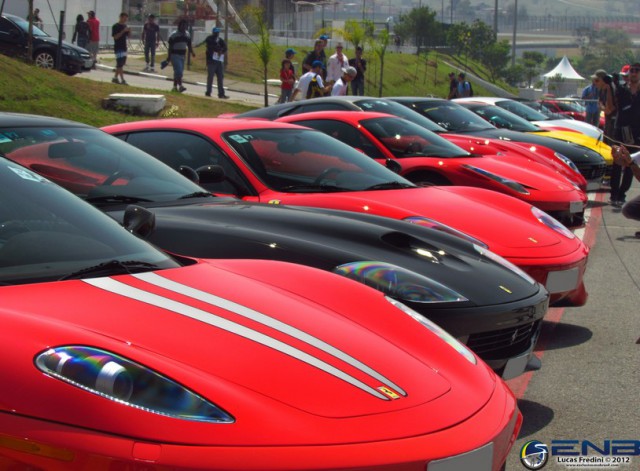 Ferrari Days is an event organized a Ferrari dealer in Brasil. Our friends at Exclusivos no Brasil attended their latest event.
Ferrari Days featured an open track day for all 34 Ferrari owners. The day also saw a fighter jet fly over for an added entertainment element, as if Italian supercars weren't enough!
The list of the Ferraris included the 456 GTA, Ferrari 355, Ferrari F1 GTS, Ferrari 430 Scuderia, Ferrari 360 Modena, Ferrari 458 Italia, Ferrari F430 Spider, Ferrari 599 GTO, and Ferrari F355 Berlinetta among others.
You can find EnB on Facebook too