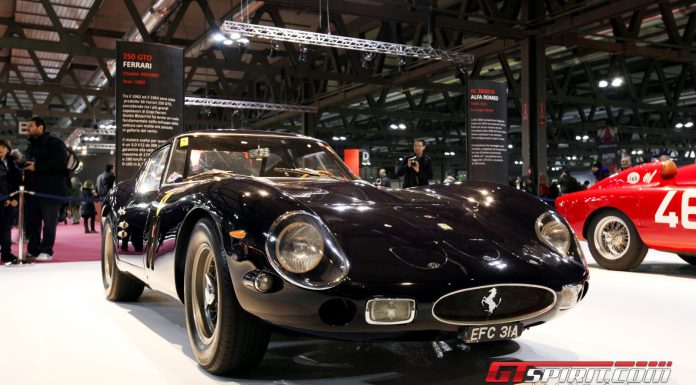 The second edition of the Milano Autoclassica opened its doors on February 22 in the Fiera Milano and closed on the 24th of the same month. The Milano Autoclassica is a new but very promising classic car expo in Milan, north of Italy. On display were cars from the Ferrari Classic department, Maserati and Alfa Romeo. Matteo from italiansupercar.net attended the event and took the following photos.
The cars included classics like the 1963 black Ferrari 250 GTO directly from England, the one-off Maserati A6G54 Spyder Zagato (1955) and the 1967 Alfa Romeo 33/2 Daytona which won many endurance races including the 24 Hours of Le Mans in its category. The large warehouse is dedicated to spare parts and scale models, outside races dedicated to old Alfa Romeo models.
This year Alfa Romeo celebrates the 50th anniversary of the glorious Autodelta. Other great cars included the Porsche 908 with which Steve McQueen arrived first in his class and second overall at the 12 Hours of Sebring in 1970 and the 1932 Alfa Romeo Gran Premio Tipo B "P3" victorious on the most important circuits in the world thanks to the fast hands of a drivers like Tazio Nuvolari.
This expo was beautiful and promises to grow faster and quickly become a point of reference for classic cars enthusiast in the south of Europe together with the first important Italian classic cars show in Padua.