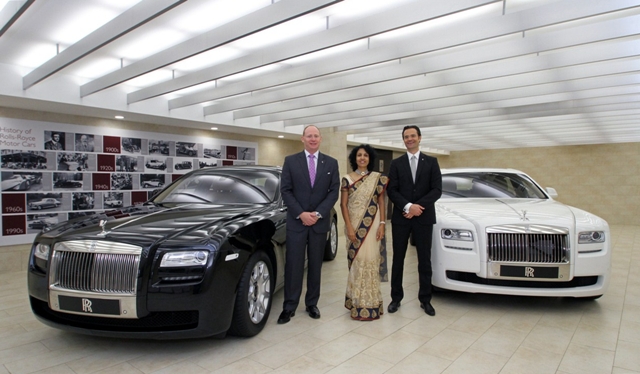 As a part of an expansion program, luxury car manufacturer Rolls-Royce has set up one more showroom in India. Their third outlet in India is located in Hyderabad.
Located in the second floor, the 5,000 square foot showroom is a part of Kun Motoren's luxury car hub and can accommodate three display cars. Alongside this display area a bespoke lounge where the prospective customers can select the detailing and individual customization of their new Roller is located.
Out of the 6 Rolls-Royce models on sale in India, the Rolls-Royce Phantom is the best seller followed closely by the Rolls-Royce Ghost. To emphasize the brand's confidence in the Indian super luxury segment, two more dealerships in Chandigarh and Ahmedabad are also in the works.