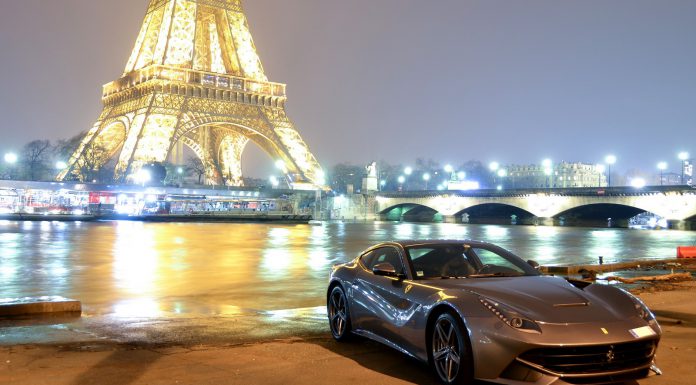 The Ferrari F12 Berlinetta is the most powerful road legal Ferrari ever made to date, at least until the new Ferrari F150 surfaces at least. In that regard, Paul Styles caught one of them in the city of love, Paris. He captured the car in front of the statuesque Eifel Tower adding to the already excellent background.
The Ferrari F12 Berlinetta brought changes to the traditional layout of the Ferrari. The transaxle layout has been changed to handle the performance of the Ferrari F12 Berlinetta. The wheelbase has been shortened and the engine, dashboard and seats have been lowered in the chassis.
It features a 6.3 liter V12 engine with a maximum power output of 740hp, which translates to a specific output of 118hp per liter. Torque reaches a peak of 690Nm, 80 per cent of which is already available at just 2,500rpm. The redline is at 8,700rpm. The engine is mated to the F1 dual-clutch transmission, which has closer gear ratios.