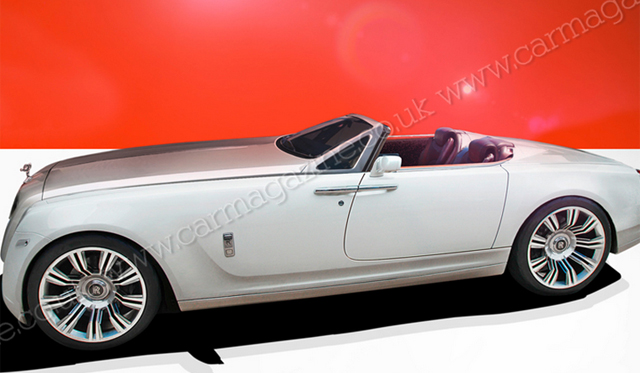 While most luxury car manufacturers, such as BMW and Mercedes-Benz are looking to downsize their engines and even fit them with forced-induction, new reports courtesy of CAR Magazine suggest that Rolls-Royce is thinking the complete opposite and planning a V16-powered roadster pinned for a debut in 2017.
CAR claims that the new roadster would be a part of Rolls-Royce's overall plan to expand its line-up, with the V16 monster possibly developing at least 700hp, and despite such a potent engine, the new Rolls-Royce Roadster's priority would remain being a luxurious, refined and beautifully crafted luxury automobile.
If the 2017 Rolls-Royce Roadster ever sees the light of day, even in concept form, it's speculated to be a two-seater with a well-insulated soft-top roof and would be built around the new aluminium spaceframe set to debt in the next-wave of Rolls-Royce Phantom's due out in 2016.