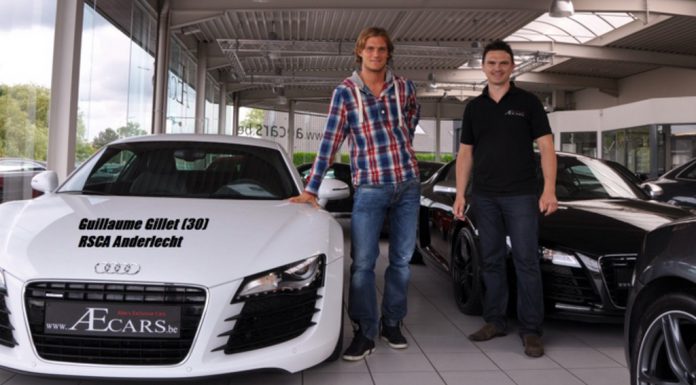 Just days after crashing his blacked-out Audi R8, Belgian footballer Guillaume Gillet has been thrown the keys to a brand new white Audi R8 V8 by the team at AEcars.
It's currently unclear if Gillet had his previous R8 ensured and if this latest purchase has utilised any possible insurance payout but Gillet clearly enjoys the Audi R8 immensely and is obviously confident that driving over a slick section of road won't send this latest Audi R8 off road like his previous R8.
Hopefully for Gillet's sake, he purchases a set of winter tires!