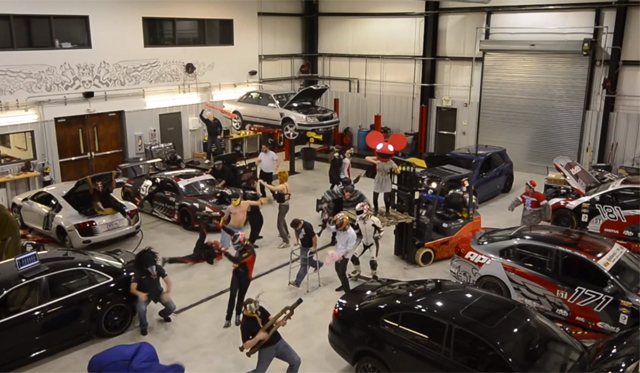 Unless you've been hiding under an immensely large boulder for the past couple of weeks, you would have unquestionably seen the seemingly never-ending selection of Harlem Shake videos, or even participated in one of your own.
Although you probably already know this, it's basically a very strange 30-second dance which involves a masked individual start of dancing by themselves, while the others around them simply get on with what they're doing. However, when the bass drops, everyone in the scene starts the Harlem Shake and dances as though no-one's looking.
And in order to acknowledge this latest trend, while putting an automotive spin on it, we've gathered the best 12 automotive-related Harlem Shake videos on YouTube for your viewing pleasure.
They include videos from official NASCAR teams, the Australian Red Bull Racing V8 Supercars team as well as a selection of supercar tuners!
http://www.youtube.com/watch?v=shJBFyct2XE
http://www.youtube.com/watch?v=BT10WTs49Xg