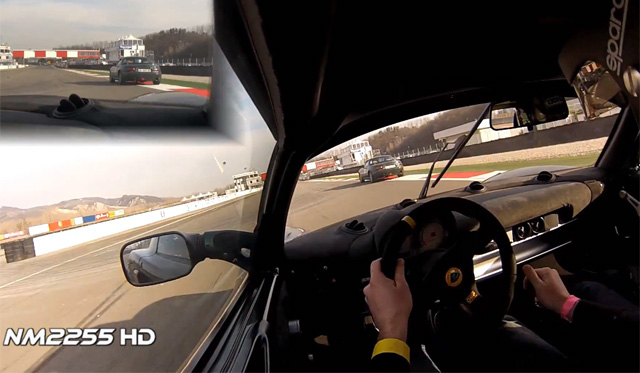 If the Lotus Elise can be criticised for one thing, it'd have to by its underpowered four-cylinder engine. Although most people find it more than adequate for a sports car of this price and of such a lightweight construction, there's always room for more power in a car like this.
The Lotus Elise can produce as little as 135hp, or over 220hp depending on the specification, but either way, that's nothing compared to the following Lotus Elise, filmed by NM2255, which is fitted with a Honda K20, V-Tec engine straight out of the Honda Civic Type R producing 250hp.
This engine is very similar to the Honda K20A engine fitted to the top-of-the-line Mugen RR model and is more than adequate of turning the Lotus Elise from an already capable cheap-thrills sports car, to a true rival to base Porsche's and Caterham's.