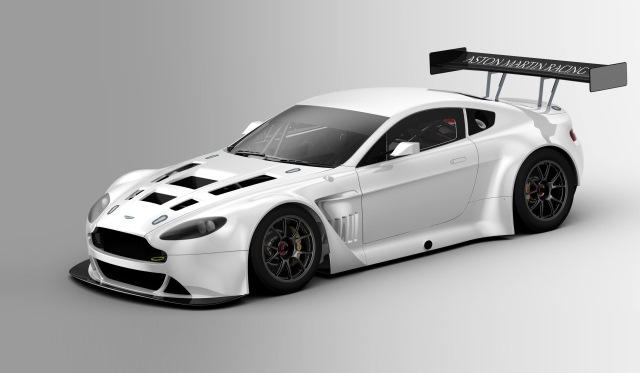 Aston Martin is giving virtual tuners, car fans and designers a once in a life-time chance to be part of preparing their Aston Martin Vantage GT3 Race Car for the Rolex Grand-Am Series. TRG-Aston Martin Racing North America announced a new contest, asking fans to create a livery for one of the Vantage GT3's. You can submit liveries on the company's Facebook page.
They will announce the winner of the livery contest after a decision is reached by a panel of three judges that include Kevin Buckler – CEO of TRG-AMR North America, John Gaw- Managing Director of Aston Martin Racing and Aston Martin Factory Driver Darren Turner. The three will start reviewing the entries on February 20th, before announcing the winner on the 28th.
The competition could open opportunities for talented designers. In that regard, Kevin Buckler said;
This contest is going to be a once in a lifetime chance for fans, artists, and car lovers. People have been designing and customizing their own cars for years, and we want to give them a chance to take one of the most iconic brands, with one of the most successful sports car race teams, and give it a personalized touch.