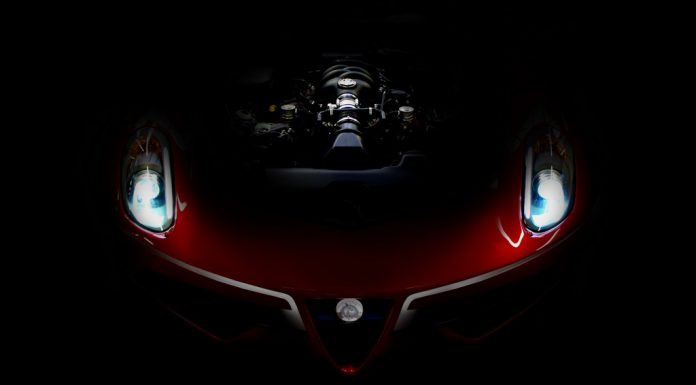 After successfully previewing the Disco Volante Touring at last year's Geneva Motor Show, Touring Superleggera has announced that the first rolling unit of the car will premiere at next month's event.
At last year's Geneva show, the Disco Volante Touring had only been created as a styling exercise and had no running components, but just 10 months after the decision was made to complete development and begin the engineering of the car is earnest, Touring Superleggera has finished the Disco Volante through the extensive use of carbon fiber, hand-beaten aluminium panels and a few aesthetic modifications.
In addition to this news, Touring Superleggera has released one teaser image of the upcoming car, and unsurprisingly, it's set to feature an Alfa Romeo engine which will appropriately fit its Alfa Romeo-esque design.
Based on this image it's evident that the Disco Volante Touring will feature the V8 from the Alfa Romeo 8C Competizione, meaning this two-seater will be quite the performance machine.