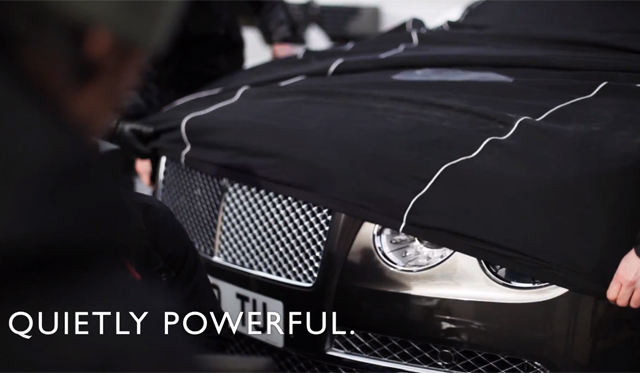 Bentley has unveiled the latest teaser for the upcoming Continental Flying Spur, this time in video form, which gives us our first glimpse of the production ready car rather than simple sketches of the upcoming luxury sedan.
The video is called "Quietly Powerful" and in that name itself, it's apparent that the car will be just as powerful as other Continental models, while being extremely luxurious, refined and consequently quiet. Additionally this claim indicates that the styling of the Flying Spur will be subtle yet still have the capacity and power to attract attention from a mile away.
The video gives us a glimpse at the rear end the car, it's A-pillar and most importantly, the Flying Spur's headlights. The teaser then ends with the announcement that the car will be unveiled on February 20th, two weeks before the Geneva Motor Show opens its doors.