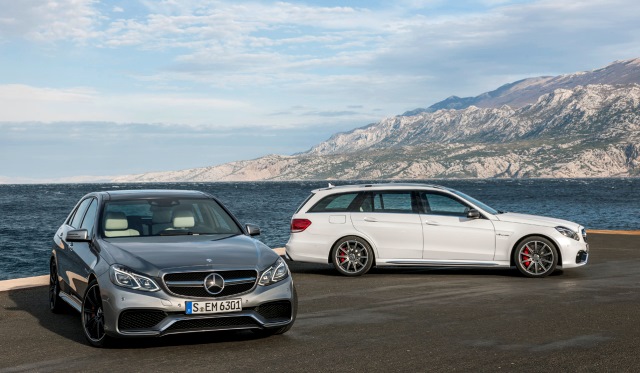 Ever since the inception of the very first Mercedes-Benz AMG Black Series model with the CLK 63 AMG Black a few years back, the Black Series monarch has been one of the most reversed tags in the automotive industry and as their popularity grows, AMG is said to be planning to increase the number of Black Series models and the E63 AMG could be the latest to join that list.
We are currently awaiting the release of the SLS AMG Black in the coming months and as if the E63 needed anymore power, it too is set to be tinkered by the skunk-works inside AMG if new reports are to be believed.
In the top S-Model spec, the E63 AMG produces an already impressive 585hp from its 5.5-liter twin-turbo V8 engine. If however, the car underwent AMG's infamous Black Series tweaking, that figure would be well into the 600hp region.
Add to that a stiffer suspension setup, upgraded brakes and a more aggressive carbon fiber aero package, and you have the makings of a true, road-going monster.
Amidst all this excitement however, there is one small catch. Because the updated E63 AMG was only released a couple of weeks ago, a Black Series E63 isn't likely for the next few years at the earliest.
[CarBuzz]