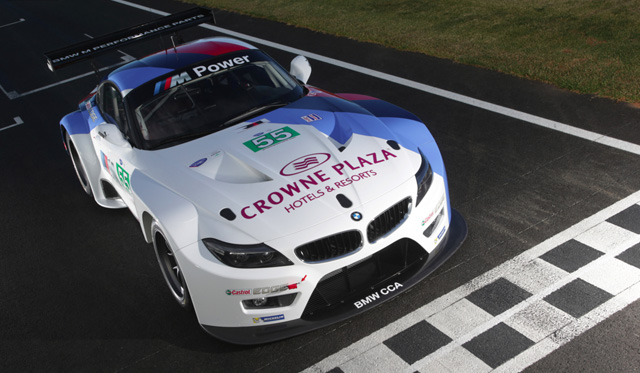 BMW have released the first images of their latest ALMS GT challenger, the BMW Z4 GTE.
The car, set to debut at the ALMS season opener on March 16, will continue to retain title sponsor Crowne Plaza; the hotel and resort conglomerate. The Z4 GTE replaces the successful reign of the M3 GT, a car that won the AMLS drivers' title in 2011. The M3 also won the manufacturers' crown in 2010 and again on the trot in 2011.
Developed in conjunction with BMW Motorsport Munich, received its first shakedown in mid-January during a private test in the lead up to the Sebring 12 Hours. BMW Motorsport boss Jens Marquardt said: "We are setting out on a development year, but are very confident we have once again developed a car that has the potential to win races and titles in the form of the BMW Z4 GTE."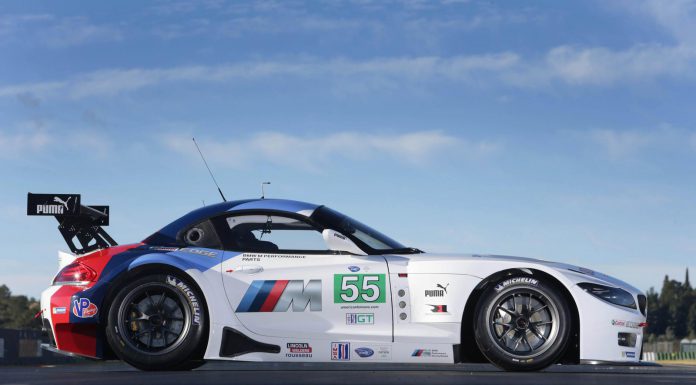 Bill Auberlen will be partnered by new factory driver Maxime Martin in the #55 Z4, while Joey Hand and John Edwards will alternate with Dirk Muller in the #56 car. For Sebring and Petit Le Mans, Uwe Alzen and Jorg Muller will serve as third drivers; one for each car. The Z4 will contend for the ALMS crown using Michelin rubber this year, a notable switch from the Dunlops used in years prior.
We'll keep you updated as the ALMS season, the 12 Hours of Sebring, rolls around March 16.