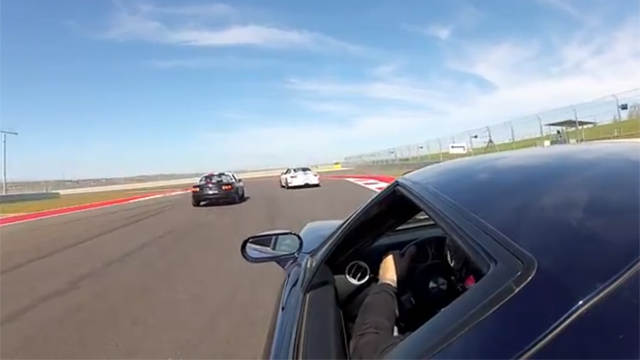 Circuit of the Americas is the newest track to be given the privelege of hosting a Formula 1 race. The Hermann Tilke designed 3.427 mile track opened in November of last year.
After a controversial couple of months, in which Circuit of the Americas owners' and track-day organizers battled over whether track events would occur, a decision was made to allow select organizations the option to run days of open lapping. With the next natural step being the rush of track-day videos flooding the internet (thanks, GoPro).
A few days ago we brought you the first video of a Nissan GTR lapping the circuit, captured by YouTube user Merfin22 . Merfin has recently relased another video of him lapping COTA, this time in a Ford GT (listen for the supercharger, it sounds awesome!). The video itself doesn't show much beyond a reconnaissance lap, but it is an enjoyable look at the layout of the track. The track seems to have rubbered in quite nicely compared to when I visited last year while construction was still ongoing.
Check out the video and tell us what you think. Do you like the track?