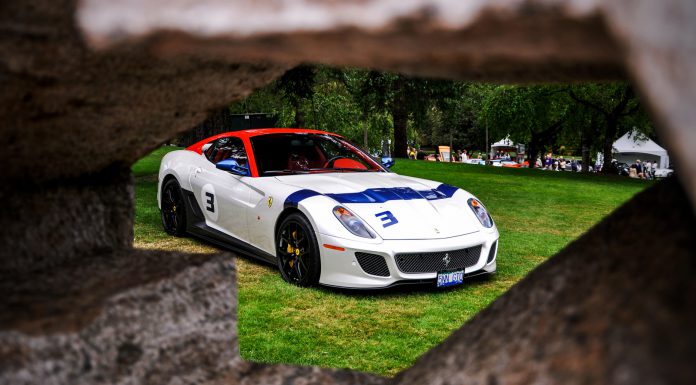 Our latest Photo Of The Day addition comes courtesy of Dylan King Photography on Flickr who managed to capture the following Ferrari 599 GTO at a recent automotive event.
What makes this photo so impressive is its unique angle looking at the expensive Italian exotic through blurred-out brickwork. Additionally, this particular 599 GTO is not your ordinary Ferrari red and black example, as it instead features a pearl white paintjob, with Ferrari's optional horizontal livery finished in blue. The car then features blue wing mirrors, black side skirts, a red roof and a bright red interior.
As a result, it makes for a perfect computer wallpaper!