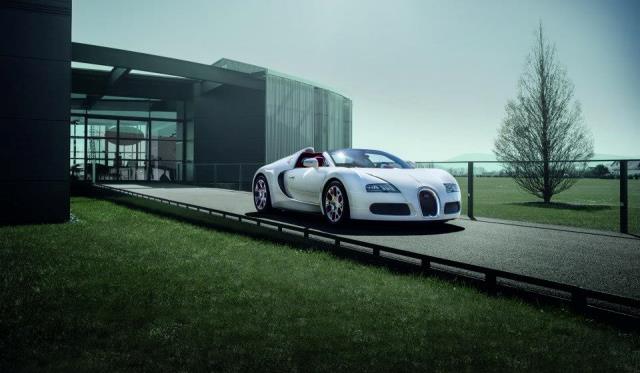 The New Year began in China introducing the Year of the Snake, taking over from the Year of the Dragon. Bugatti has decided to honor these celebrations by dedicating the Bugatti Veyron Grand Sport Wei Long Edition which was shown at last year's Beijing Motor Show. The celebrations are set to go on for a week, with business offices shut down.
The one-off Grand Sport model "Wei Long 2012″ was developed together with the Königliche Porzellan Manufaktur Berlin and has been fitted with dragon relief sculptures of the finest porcelain both on the body and in the cabin endowing the car with deep Chinese cultural heritage. The special model pays homage to the year of the dragon.
The dragon sculptures are visible on the oil and fuel cap. Its white polished exterior is combined with a carmine red interior. The headrests are embroidered with the Chinese "Dragon" character, and the handcrafted 100% silk floor mats are embossed with Chinese "Dragon" character. The center piece has a white porcelain dragon relief. This one-off model will cost 1.58 million euros.
With an estimated 200 million people having travelled to be with their families and in what is considered the biggest mass human migration on Earth, we can only wish everyone of them a happy new year!