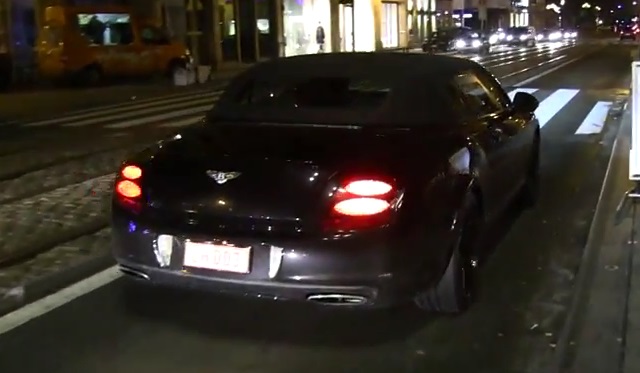 YouTube user Yd222 recently spotted the Maserati GranTurismo S and a Bentley Continental SuperSports Convertible arriving at the Gotha Club in Brussels. The two cars created an epic scene, treating the crowd to some exotic exhaust notes. Both supercars featured black paint matched with black wheels all around.
The GranTurismo considered has a 4.7 liter V8 engine producing 434hp while the Continental Supersports gets power from a twin-turbo, six-liter W12 engine that produces 621hp and 590lb-ft of torque.
In the video, Paris Hilton also appears shortly after the two cars leave, the normal celebrity procedure fills the rest of it.