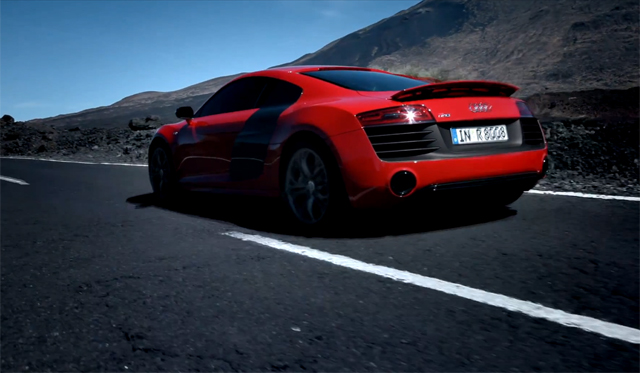 Audi has finally released the official trailer for the brand new 2013 Audi R8 V10 Plus, which is in fact the most powerful R8 currently on the market, with all R8 GT's being sold.
This is all thanks to its uprated 5.2-liter Lamborghini-derived V10 engine pumping out 542hp, and although that may be a bit less than the 560hp R8 GT, it's still enough to launch the German exotic to 100km.h in just 3.5 seconds, and onto a top speed of 317km/h.
http://www.youtube.com/watch?feature=player_embedded&v=G4zOKMDsxOI
To help preview this speed as well as the lower body weight of the car, its new Audi Space Frame construction, S-tronic gearbox, all-LED headlights and carbon ceramic brakes, the following promo has been released and it's well worth a watch!