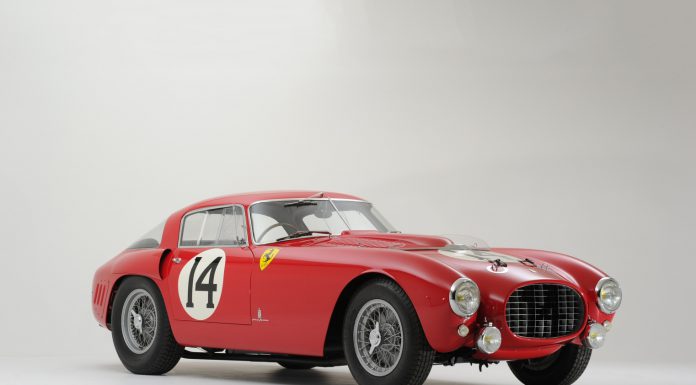 Over the past few days, we've been feeding you a steady dose of interesting, exotic and expensive cars set to be auctioned by the purveyors of all things automotive – RM Auctions.
Cars like a rare Ferrari 275 GTB and Porsche 908/3 racecar are slated to be auctioned off in the United States, at RM's Amelia Island auction; a venue notable for high-value automobile sales. A month after the last car rolls across the auction block in Amelia Island, RM will move its high-class, horsepower parade to none other than Lake Como, Italy. Headlining the event is none other than an ultra rare Ferrari 340/375 MM.
The 1953 Ferrari 340/375 MM, chassis 0320AM, boasts Le Mans history, having been driven by some of the world's most renowned drivers. Men like Hawthorn, Farina, and Ascari all spent time behind the wheel. If that isn't worth 7-figures, I don't know what is. In addition to its Le Mans histroy, the car also established a record setting pace in the Carrera Panamerica; a record that still stands to this day. At the hands of Maglioli, the 340/375 MM managed an average speed of 138 mph over a 223 mile stretch of public road. The performance rocketed the car to a final finishing position of 6th.
The car will be previewed at RM Auctions' stand during Retromobile, 6 – 10 February in Paris, France. The car will be sold a few months later, on May 25th. RM hasn't indicated a barometer in terms of a final selling price, but expect a healthy 7-figures.
We'll keep you updated as we hear more!