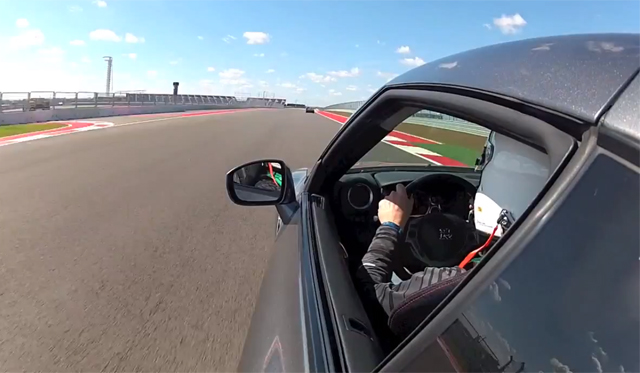 What do you get when you combine the Nissan GT-R (one of the fastest supercars in the world) with the world's newest Formula One approved racetrack? Well, you get the following intoxicating video shot by Merfin22 on YouTube with the help of a Go Pro Hero 2 camera.
The video takes us through a complete lap of the world-class racetrack, with the driver unsurprisingly getting slowed down in the tricky corners by an old Lotus Elise, before speeding past the underpowered British sports car along the racetracks massive back straight.
The supreme traction of the GT-R is showcased beautifully in this video, as not once does the rear-end of the 500hp Japanese supercar step out despite the many high-speed corners around the track!
Enjoy watching the Nissan GT-R driving on Circuit of the Americas!