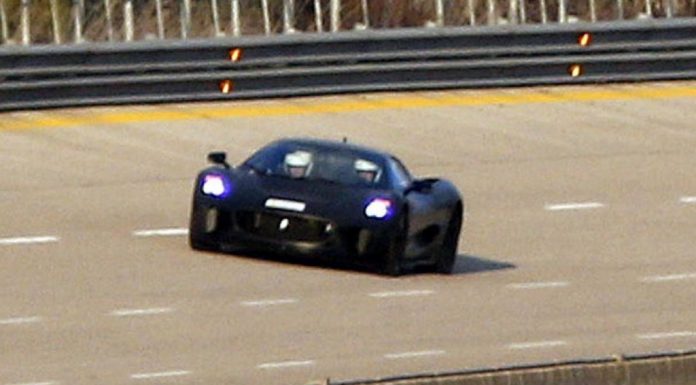 The Jaguar C-X75 has just been spied testing yet again, but what makes this spot different is the fact the Jaguar confirmed the cancellation of the hybrid supercar almost two months. Consequently, it begs the question as to why development of the car is continuing.
Well, as we previously reported, some technologies featured in the C-X75 are set to trickle down into more affordable Jaguar models in the coming years and it seems as though the British company thought it'd be wiser to test these parts in the C-X75 than in prototypes for facelifted models.
And that decision seems to defy all logic. If for example, Jaguar were planning to use tech from its hybrid-engine in upcoming models, then surely they'd pull out different data from the engine when fitted to the C-X75 than when implanted in an XJ, due to the different shape of the car and placement of air intakes. As a result, if Jaguar were to complete development of such a component in the C-X75, then surely modifications would have to be made to make it work in other models, and that'd surely cost millions and hundreds of hours.
We know that Jaguar is planning to keep all five prototypes for display purposes, but developing a car so ferociously which will never hit production seems a little bit illogical to us.