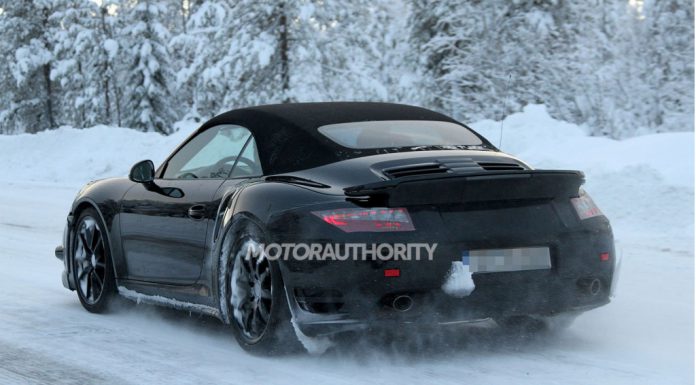 It's hard to comprehend the early success of the Porsche 991-generation when you consider that only the base Carrera models have been released thus far. Despite this A-grade reception, Porsche is still developing a multitude of variants for the new 911, and spyshots have recently surfaced showcasing the upcoming 2014 Porsche 911 Turbo Cabriolet winter testing for the very first time.
Even though details about the upcoming 911 Turbo coupe and convertibles are scarce at the moment, the car is rumoured to feature a world-first tri-turbo set-up with the third turbocharger helping to improve low-end response and acceleration as if hitting 100km/h in 2.7 seconds wasn't quick enough.
As a result, the standard Turbo is expected to pump out 550hp, putting it 20hp ahead of the almighty Turbo S. Consequently, when the 991-series Turbo S does inevitably launch, it'll be well into the 570hp range!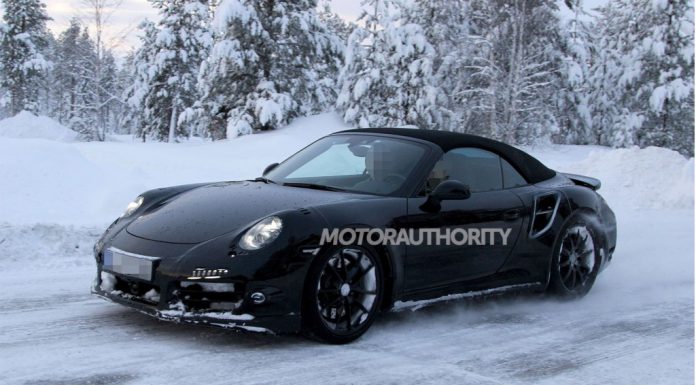 The biggest surprise regarding the upcoming Porsche 911 Turbo is that it's expected to be offered with Porsche's new PDK-S gearbox as well as a conventional manual!
[Via Motor Authority]