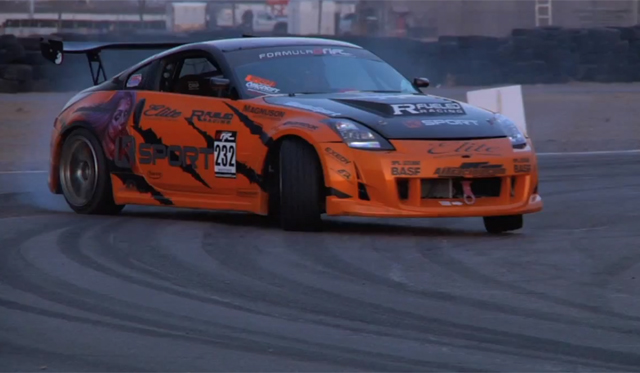 In the latest episode of Tuned for the DRIVE YouTube channel, presenter Matt Farah took a trip to the Bondurant School of High Performance Driving to drive an 800hp Formula Drift LS3-powered Nissan 350Z drift car.
Although many people may simply consider that drifting can be classified as any manoeuvre capable of being performed on the road that involves oversteer, Farah shows us the true meaning of drifting and through his antics, highlights how it came to be one of the most intoxicating forms of motorsport.
One of the biggest differences between a Formula Drift car and a road car is the custom suspension setup, with this particular 350Z running a lot of reverse rake to increase grip at the rear. As a result, it's creates most grip while going sideways and is then fitted with a new steering unit which can help the car slid at almost a 60 degree angle.
Additionally, it features a hydraulic hand brake almost hitting the roof of the car, and oh yeah, it also produces a fairly healthy 800hp!