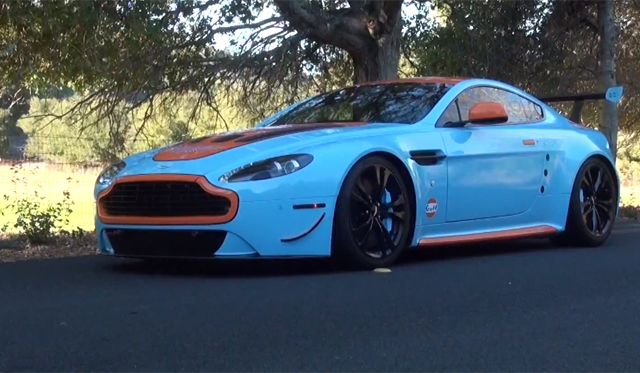 There's no denying the fact that cars painted Gulf (orange and blue) color schemes can either be extremely attractive or simply overkill. The following Aston Martin V12 Vantage is an example of just how great a supercar can look when painted in this famous Gulf scheme properly.
BrianZuk on YouTube was able to spot this Gulf Aston Martin V12 Vantage in action. He came face to face with this unique road car which looks more like a track-only GT1 racer than a production car which is thanks in part to its massive rear wing. This particular car has then been fitted with a new sports exhaust courtesy of BBi Autosports.
Featuring some jaw-dropping flybys and on-board footage, this video is the perfect showcase of some impressive driving skills in windy mountain roads, the impressive exhaust note produced by the V12 engine and just how stunning an Aston Martin V12 Vantage can be made to appear.