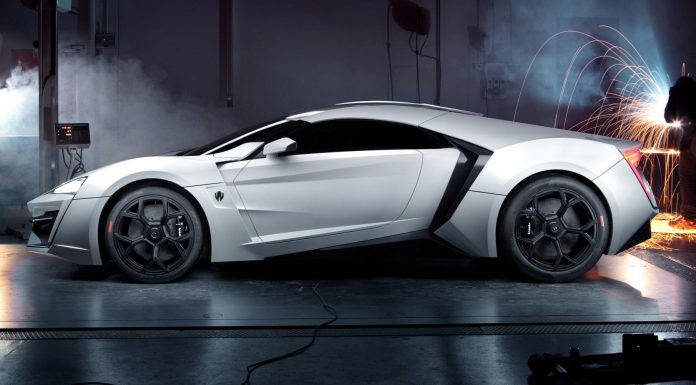 After months of speculation, and teasers, the W Motors Lykan Hypersport was finally unveiled at the ongoing 2013 Qatar Motor Show and if W Motors chairman and CEO Ralph Debbas is to be believed, demand for the Lykan Hypersport has already exceeded the planned production of the Arabian supercar ten-fold.
Despite a list price of $3.4 million and the fact that W Motors only plans to produce 7 examples, Debbas claims that the company has received over 100 requests from all around the globe to purchase the Arabian supercar.
While speaking with Arabian Business Qatar earlier this week, Debbas stated "We'd like the first few cars to go to Arabs, even if we have received requests from Russia, China, the US." Production of the Hypersport is set to kick off soon in the Italian city of Turin, before W Motors hopes to relocate production locally to either Dubai, Abu Dhabi or Doha.
Debbas then claimed that the Lykan Hypersport is the final product produced by a team of over 100 engineers who required tens of millions of dollar in start-up investments to get the production up and running.
[Via W Motors]