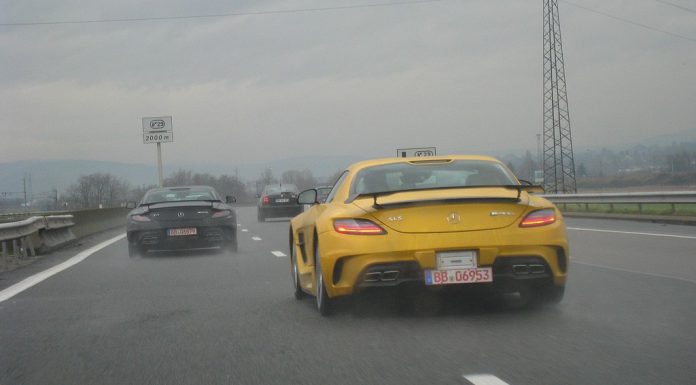 The 2013 Mercedes-Benz SLS AMG Black Series was only previewed in mid-November last year, and already, three prime examples were recently spotted in a convoy near the small French town of Lyon while cruising along a wet French motorway.
Making this spot even more unique is the fact that the three SLS's are all finished in different colors, one in yellow, one black and one finished in a nice shade of pearl white. Even though official road and track tests of the latest supercar to wear the Black Series monarch have yet to commence, the new Black is bound to be a classified as a completely different animal when compared to standard SLS.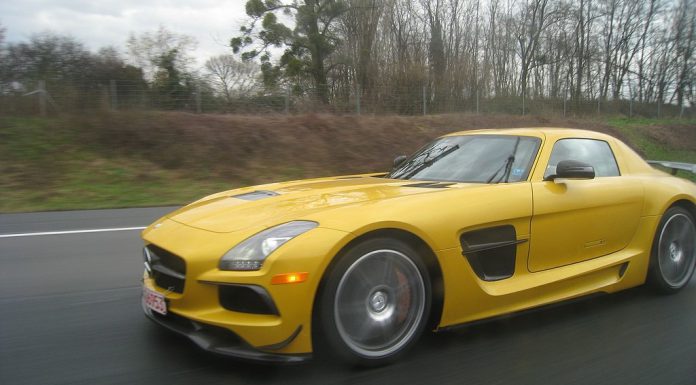 This is because it features an uprated version of the 6.2-liter V8 engine fitted in the standard car, now producing 631hp, meaning it's almost 70hp more powerful than the stock car. Consequently, it can hit 100km/h in just 3.6 seconds all while revving to an extremely high red-line of 8,000rpm!
[Via Autogespot]