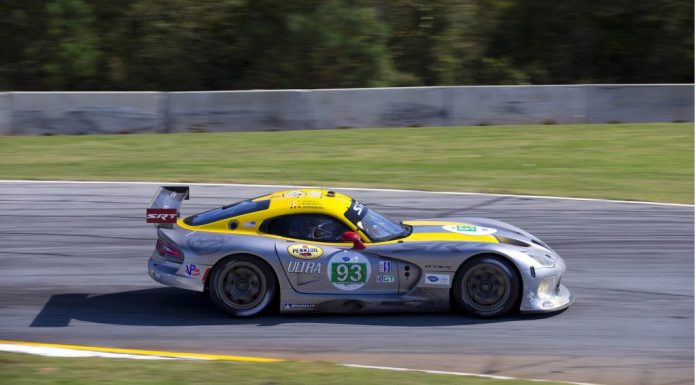 Dodge and the Dodge Viper have a long and illustrious relationship with the 24 Hours of Le Mans. From 1998 to 2000, Vipers came both first and second in the GTS class but since the original Dodge Viper went out of production, Le Mans has had a very noticeably absentee.
However, with production of the 2013 SRT Viper now underway, the American company has confirmed that it's been invited by the Automobile Club de l'Ouest (ACO) to compete in the 2013 edition of the famous endurance race.
Two-factory backed SRT Viper GTS-Rs will compete in the LM GTE Pro Class and drivers speculated to race include Tommy Kendall, Kuno Wittmer, Jonathan Bormarito, Marc Goossens and Dominik Farnbacher.
SRT's director of marketing, operations and motorsports, Beth Paretta stated, "The new SRT Viper GTS-R represents a rebirth for us in road racing. The invitation to return to the 24 Hours of Le Mans gives SRT Motorsports and the SRT Viper GTS-R the opportunity to compete… with the best sports car teams from around the world."
The firm's CEO and President Ralph Gilles repeated this sentiment stating "Historically the Viper GTS-R has enjoyed great success at Le Mans, so we couldn't be more excited and proud to accept the challenge to return to France and continue composing the next chapter in the history of Viper racing at such an historic venue."
[Via Motor Authority]