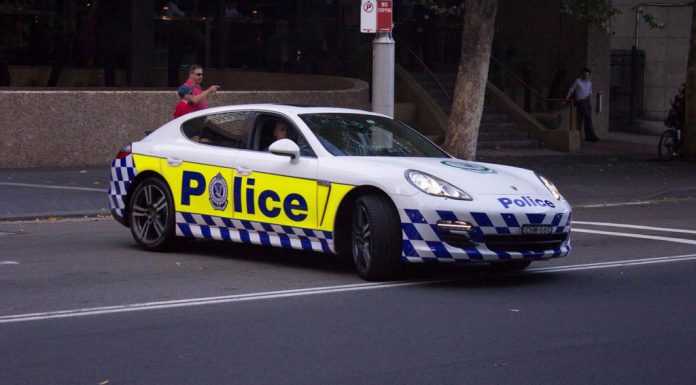 In a country where locally-produced Holden Commodore's and Ford Falcon's roam the streets as the only police cars, spotting an imported police interceptor in the 'Land Down Under' is an extremely rare sight.
However, the Sydney Police Department, recently acquired a one-off Porsche Panamera police car to use for promotional purposes and the car was recently spotted cruising through some of Sydney's famous city streets.
As a result of this Panamera not being used for actual police duties, no Australian criminals will be chased in the German supercar, but if they were, it'd be almost impossible to escape from!
[Via Autojunk]