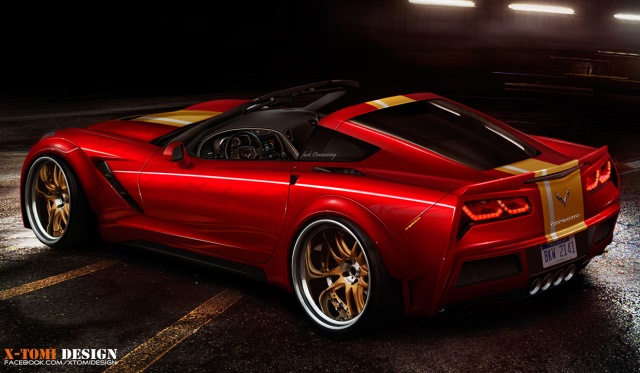 The 2014 Chevrolet Corvette Stingray Convertible might make its European debut at the upcoming Geneva Motor Show which is set to open as from 5th March according to reports from Autoweek. The coupe debuted at the Detroit Motor Show earlier this month, with the convertible expected to debut in the US at some point in the future, perhaps in Chicago or at New York. GM may have decided to take it global in the aim of targeting a larger market and thus the decision to showcase it at Geneva.
Although GM officials have declined to give any information regarding the C7 Corvette Convertible, the car was caught on spyshots revealing the camouflaged prototypes fitted with fabric roofs. The engine will be the same as the coupe version meaning the 450-hp 6.2-liter V8 and choice of seven-speed manual or six-speed automatic transmission.
The Coupe version will launch in August while the convertible version is expected to follow shortly in November, dealers will stock the convertible version by end of year.